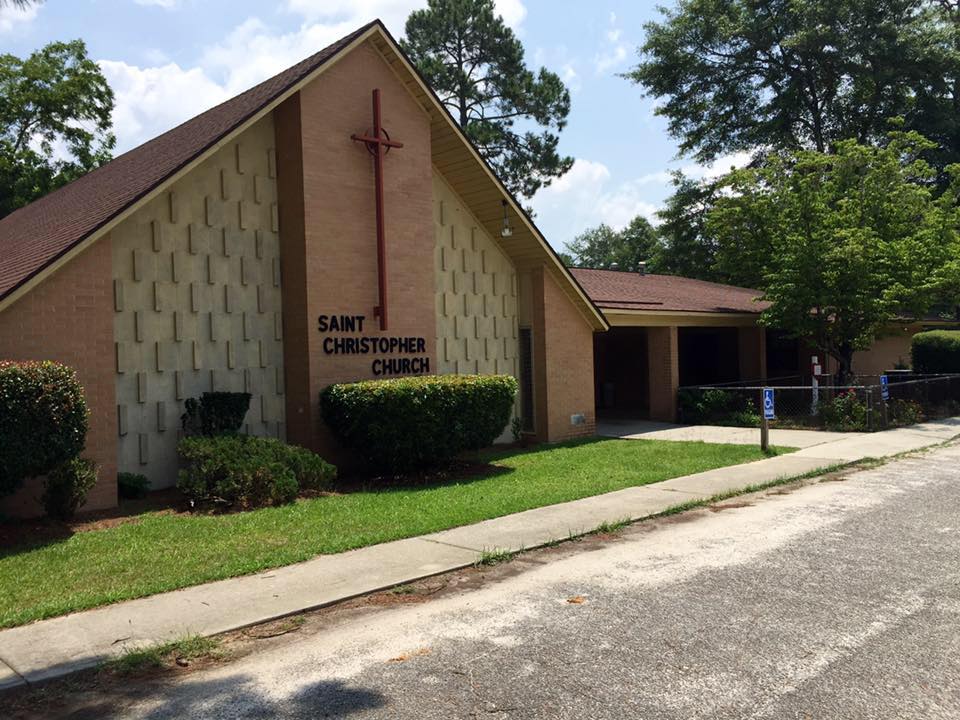 Mass Schedule
Horario de las Misas
SC: Wednesday: 9:00 AM
Friday: 9:00 AM
First Friday Mass and Adoration: 9:00 AM
Sábado: 7:00 PM (Español)
Sunday: 11:30 AM
HC: Sunday and Thursday: 9:00 AM
St. Jude: Sunday: 8:00 AM
First Friday Mass and Adoration: 8:30 AM
OLG: Domingo: 11:00 AM
Confessions
Confesiones:
St. Christopher: Saturday 6:00 PM—6:50 PM
Holy Cross: Sunday 8:30 AM —8:50 AM
St. Jude: Sunday 30 minutes prior to Mass by appointment
OLG: Martes de 6:00 PM – 6:30 PM
It is also possible to schedule an appointment with Fr. Joey Buencamino for individual confession and counseling. Please call the Parish Office for more information.
We will continue to live-stream all masses

Please continue to support the church financially by making your check to your church and mailing it to:
St. Christopher Catholic Church, 400 S. River Street, Claxton, Ga 30417
Location
400 S. River St., Claxton, GA 30417
Click "View Larger Map" to find directions from your location.
Contact Us
Rectory:
Fr. Vicente Terrazas, Pastor 
912.334.1063
Fr. Joey Buencamino, Parochial Administrator
706-254-8937
Rev. Mr. James Spacher, Deacon
912.657.7950
Parish Office:
Debra McGowan, Office Manager
912.739.3913

Juan Darey, Administrative Assistant
912.739.3913
Tuesdays & Wednesdays 8:00 AM – 3:00 PM